How to Wear a Jean Jacket with Every Outfit In Your Closet It can be frustrating to keep up with the ever-changing trends of fashion—every season...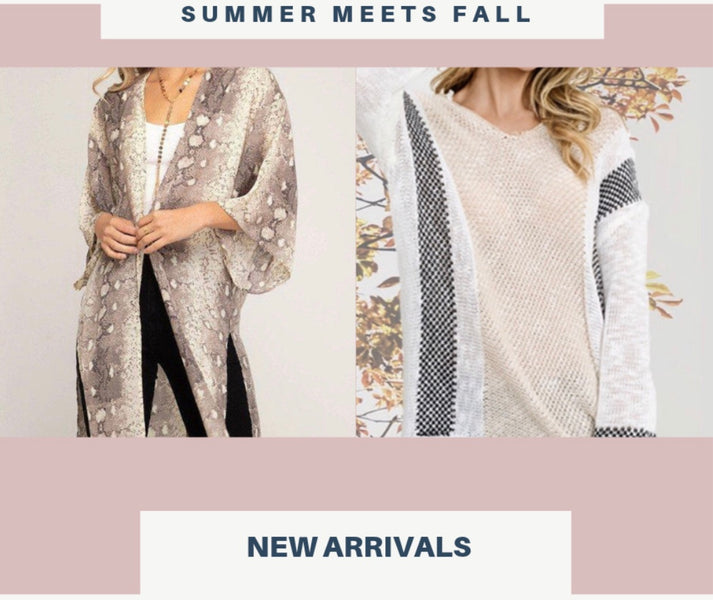 Summer Meets Fall Fashion --- 
The time of year when all you need to look chic is a pair of jeans and a cozy sweater or a stylish jumpsuit you can layer with a jacket.  And we're here to help you build up your collection of comfy, knit sweater, midi jumpsuit & casual jackets in a range of silhouettes, colors, and styles, using this season's trends as a guide.  Shop Fall 2019 now!!